Experience

The Perfect Home Base for Exploring Oahu
At Hotel Renew, discover a unique hotel near Waikiki Beach anchored by wellness, adventure, and a sense of community. You'll feel it from the moment of arrival, a cool lemongrass-scented towel and a refreshing glass of mamaki (an iced Hawaiian herbal tea revered for its ability to flush toxins and relieve stress) setting the tone for what's to come.
Local Partners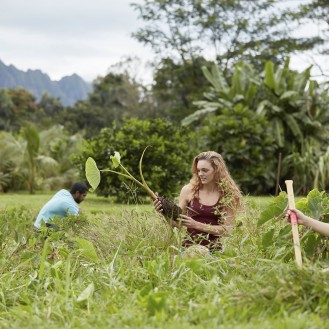 Give Back
As part of our commitment to spiritual wellbeing, Hotel Renew's partnership with nonprofit organization Travel2Change helps you give back to Hawaii during your visit. With its mission to help local communities benefit from tourism, activities include restoration of He'eia State Park accompanied by kayaking and paddleboarding, a hike of Manoa Falls followed by removal of invasive plants, and meditation in Kapiolani Park benefiting the Kind Mind, Homeless Housing First Program.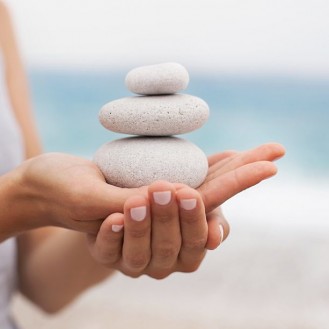 Kim Camara
Unlock the secrets of the stars right here at the hotel and renew your vitality with the help of Kim Camara, our spiritual guide and wellness expert. Kim received her training at the Hawaii Wellness Institute as a licensed esthetician, certified aromatherapist, and acupressure therapist, with concentrations in Chinese Feng Shui and Eastern astrology. She is available for enlightening readings, in-room mini aromatherapy facials, and teachings on the alignment of personal Chi - the Taoist concept of universal life force.
Tuesdays | 10 am (astrology)
Thursdays | 2 pm (facials)
Yoga Love Mana
Weekly seaside yoga sessions at Kapiolani Park followed by a quick beach clean-up are provided for our guests by Jonathan Kahelenoeau-Nery of Yoga Love Mana. As a native of Kauai, Jonathan's yoga incorporates the traditional Hawaiian concept of "Mana", which refers to the energy found in nature, and within ourselves. Join his class to revive your spirit through "Hawaiian Healing" yoga, all while leaving a positive impact on our surroundings.
Saturdays | 8 am
Local Stories
SPIRITUALITY + SUSTAINABILITY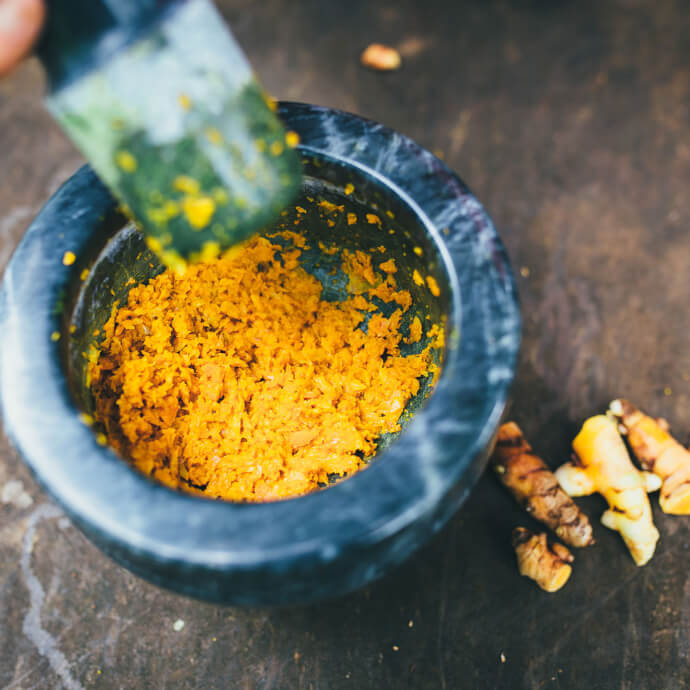 Healing by Nature
A traditional Hawaiian health practice taught for generations reawakens a sense of connection to land, body, and soul.

See more
NEIGHBORHOOD
Salt of the Earth
Living, working, and walking in the growing neighborhood of Kaka'ako reveals the energy found in the local community.

See more
SPIRITUALITY + SUSTAINABILITY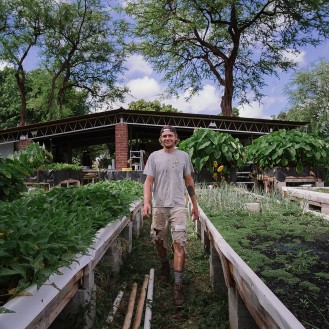 Healing Garden
On 50 acres in Lualualei Valley, Kahumana Organic Farm and Community grows more than just greens.

See more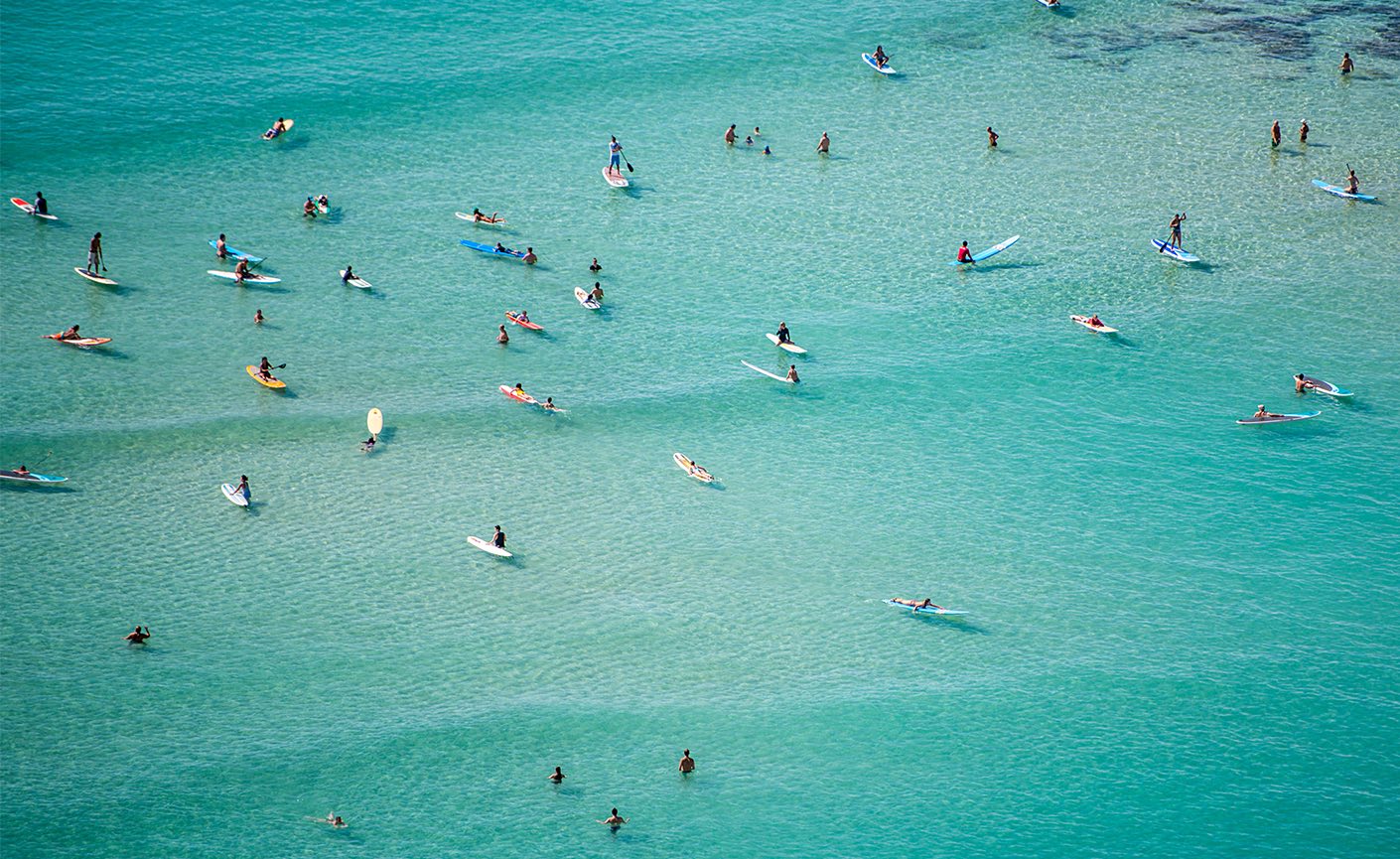 Waikiki
With a name that translates to "spouting waters" in Hawaiian, it's no wonder Waikiki Beach is world-famous for its thriving surf culture and the healing waters of the pacific. Waikiki is one of Hawaii's most popular destinations, and just one trip reveals why. Step off the beaten path and immerse yourself in the local charm of Kapahulu, the eclectic magic of Kaimuki, or the vibrant street art of Kaka'ako. Explore some of the best neighborhoods and hidden gems Honolulu has to offer, just a stone's throw from Waikiki's golden sands. At Hotel Renew, you're in the center of it all.
EXPLORE BEYOND WAIKIKI
Kaka'ako / 3.6 miles | 15 min by car | 45 min walk
The up-and-coming Kaka'ako art district has been named "Honolulu's hippest neighborhood", and an outing there will surely clarify how it earned that title. What used to be an industrial block of abandoned warehouses was transformed by local street artists, using the walls of Kaka'ako's buildings as a canvas to create the open-air POW! WOW! Mural Art gallery. Stylish enterprises soon appeared, including the gourmet food stalls, urban retail stores, and juice bars of SALT at Our Kaka'ako.
Eat: Moku Kitchen, Highway Inn Kaka'ako, Piggy Smalls
Drink: Bevy, The Brewseum, Waikiki Brewing Company
Wellness: The Hang Out AntiGravity Fitness & Yoga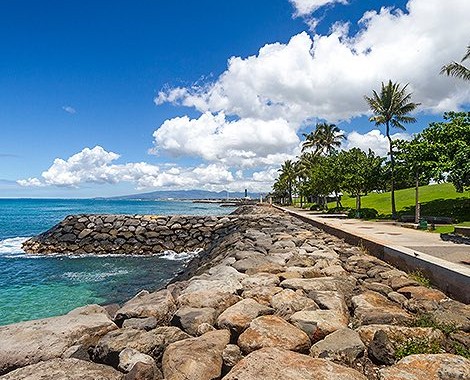 Kapahulu / 1.1 miles | 5 min by car | 20 min walk
Small mom-and-pop Hawaiian shops sit nestled between restaurants on the vintage sidewalks of Kapahulu Avenue. After perusing impressive collections of aloha shirts at the antique shops, stop by Diamond Head Grill for delicious island confections, Uncle Bo's for kalua pork and dumplings, Leonard's Bakery for a warm malasada pastry, or - if it's a Saturday - the Waikiki Specialty Farmers' Market for fresh island produce.
Eat: Diamond Head Grill, Leonard's Bakery, Side Street Inn
Drink: Uncle Bo's, Tiki's Bar and Grill, Onstage Drinks & Grinds
Wellness: Hawaii Yoga Institute, Ohana Surf Project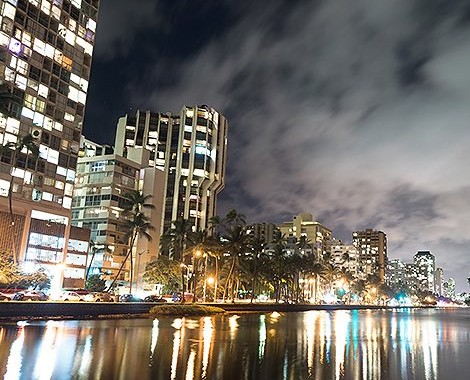 Kaimuki / 1.9 miles | 10 min by car | 45 minute walk
Built on the side of O'ahu's Diamond Head volcanic ridge, quirky Kaimuki is marked by historic hillside homes, indie coffee shops, and specialty boutiques. Eateries such as Town offer delicious farm-to-table fare, while Kaimuki Superette's menu features specialty salads and sandwiches, and Koko Head Cafe gives comfort food a Hawaiian flare. Check out Juicy Brew for environmentally-sustainable coffees, juices, and vegan treats, or swing by da Shop. for the community's favorite independent book store.
Eat: Town, Kaimuki Superette, Koko Head Cafe
Drink: BREW'd Craft Pub, The Surfing Pig
Wellness: Juicy Brew, Awa + Olena, da Shop.